Alarm Systems
Your Family Deserves the Best Protection
COUNT ON US FOR YOUR SECURITY CAMERA INSTALLATION IN LUBBOCK, TX
When it comes to your family's safety, don't take anything lightly. 806 Security Solutions LLC in Lubbock, TX will install a security system that's tailored to your property. We install sensors on all doors and windows monitored by Alarm.com to keep an eye on properties at all times. This monitoring service includes a geofence feature that can alert you to issues, such as if your garage door is open.
Email us now if you're interested in our security system and security camera installation services. We also install thermostat controls, door locks and garage door openers. Enjoy knowing your family is safe with an alarm system installation.
What does our installation process include?
CONTACT OUR SECURITY CAMERA TECHNICIAN TODAY TO LEARN MORE!
When you need a new security system, let our expert assist you. Our security camera technician will come out to your property to:
Walk the premises with you and identify good spots for sensors
Talk through the cost of your alarm sensors and installation
Order all the parts necessary for your new system
Schedule your installation at a time that works for you
Complete your security camera installation at the scheduled time
With a careful examination of your property, our security camera technician will determine the best placement for cameras, sensors and more. Ask about our security system installation services today.
KEEP AN EYE ON YOUR PROPERTY
We understand the importance of feeling safe in your own home. That's why at 806 Security Solutions LLC, we're committed to providing reliable home security systems to the community of Lubbock, TX. A security system can give you peace of mind when you want to…
Monitor your package deliveries
Check any motion in your backyard
Ensure your kids aren't sneaking out
See if you left the garage door open
When you trust us to install your new alarm system, our expert will walk through your house and take the time to learn your concerns. Once we understand your worries, we'll provide you with professional recommendations so you can make informed decisions about your new alarm system.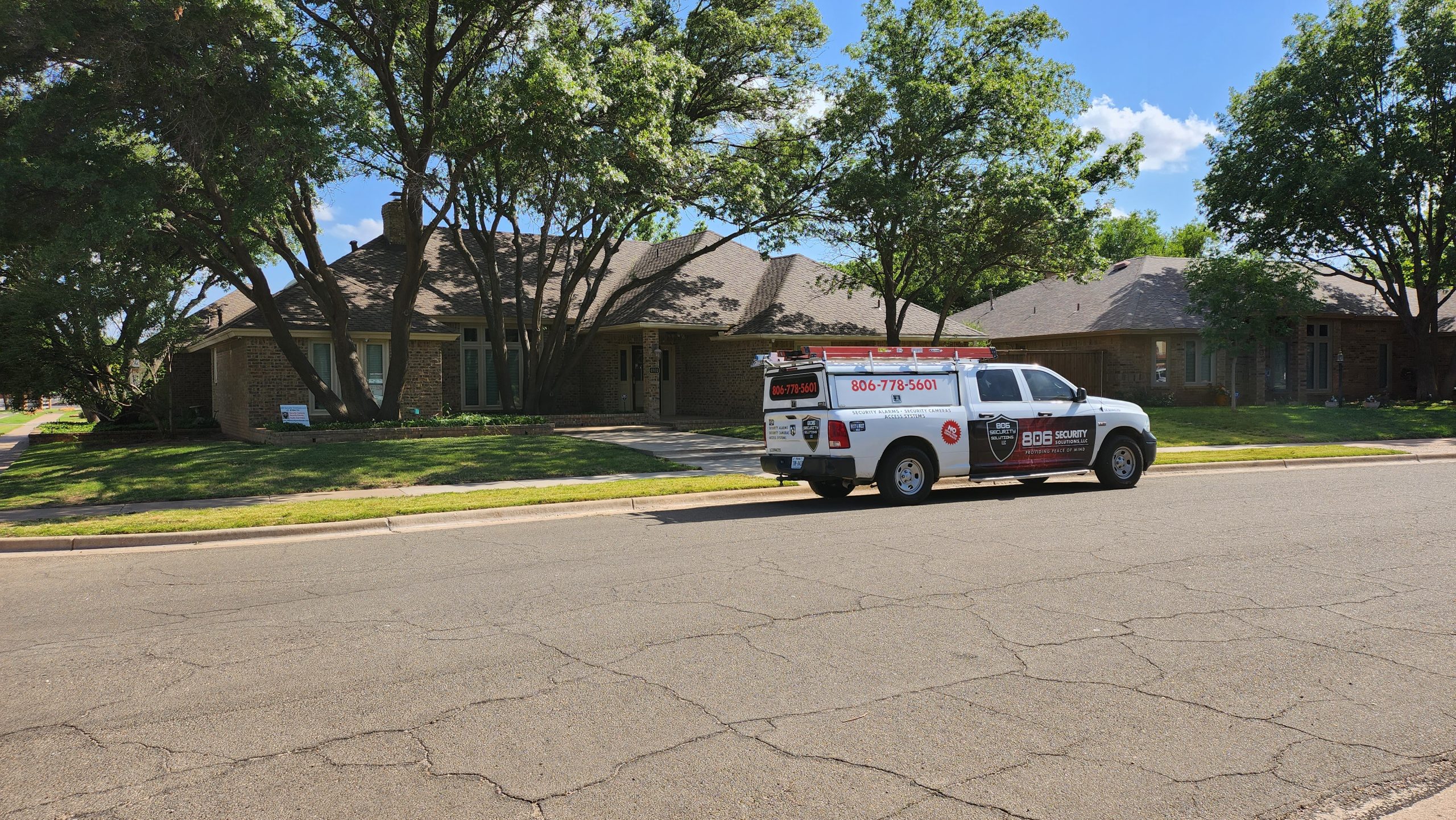 Get In Touch
806 Security Solutions can help to keep your family safe any time. Whether you are looking for an all-new security system to install in and around your home or need someone to professionally install a third party security system, our team is here to help you.
Hours
Sun 12pm-9pm
Mon-Fri 9am-9pm
Sat 9am-9pm
806 Security Solutions LLC.
6504 2nd St Lubbock TX, 79416
Licensed B-16073502
Direct Complaints to
Texas Department of Public Safety Regulatory Services Devision
P.O. Box 4087, Austin, TX 78773
Telephone 512-424-7710
https://www.dps.texas.gov/section/private-security